Day 15 – Favorite animal sidekick, pet or summoning from any anime.
Akamaru from Naruto
When I first saw the Naruto anime and saw Kiba and Akamaru I thought they are so cute. It's so cute to have a dog as a best friend and grow together the way they did. We watched Akamaru from a little pup to grow up to be such a strong partner to fight battles with Kiba. Their relationship is the reason I wanted a dog, I believe everyone that have a dog has a great relationship like this.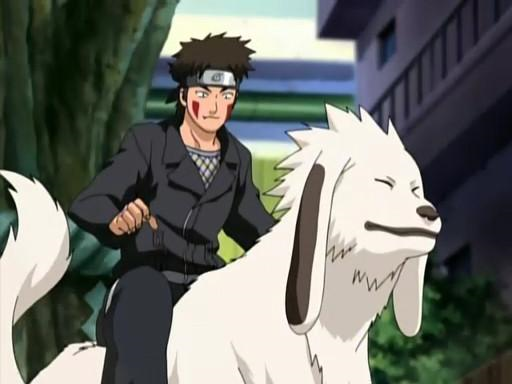 Akamaru got so big that even adult Kiba can ride on his back, I didn't think he would get this big. Akamaru's personality never seem to change, he is just as loyal to Kiba from day one and I really want to replicate this relationship with one of my cats. I may be a cat person but when I do get a dog I will name them Akamaru and we will be the real life Kiba and Akamaru. My sidekick will be awesome, I'm going to talk this into existence until it happens then I'll be extremely happy to have a awesome sidekick like Akamaru.