What do you like to collect? How many collectibles do you have?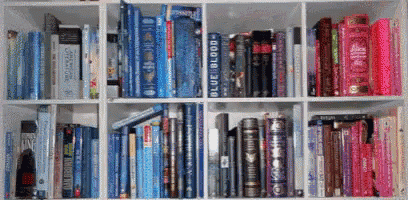 Getting to know SDE. Our 2nd Anniversary Celebration: Question 14
Lizzo: I've collected a lot of things over the years. All types of trading cards. Gaming consoles and movies (DVD and VHS). POGS, I'm pretty sure half of you don't even know what that is. But it was such a fun game. I have CD's, Comic books and Manga. I've also collected Gundam Model kits. Out of everything collectible I own, these are which I have the most pride in. It has to do a lot with the fact that they were all assembled by me. Nothing quite sticks, like labor does.
Drey: I like to collect my favorite manga series, as of late I've been collecting a lot of Lion King and Yoshi merchandise. I have about 3 of my favorite series completed in my bookcase, I'm waiting to save up some more to purchase another series that's completed. Sooner or later I'll have a whole house full of The Lion King and Yoshi merchandise to open my own collectible store, it's a new surprising reality I'm coming to terms with.
Alice: I love to collect items. I have a large collection from manga to movies and statues. My most favorite manga I collected was my Alice in The Country of Hearts collection of manga. I have the main story and all the side stories ever released. I have some collectable Walking Dead statues and comics. I also collected all the Studio Ghibli films released so far. I also collecte d a lot more things. I have a random collection of assortments. My collection is still growing with new items.
Join the conversation, Do you have a collection or want to start one? What is in your collection?