I wanted to start this off by saying if you look at reviews before going to a movie don't look at Jumanji's reviews because all their going to do is compare it to the original movie and that's not fair for this remake. This movie is the reimagined Jumanji as a video game console which is what as gamers we flock to consoles, no one plays board games anymore.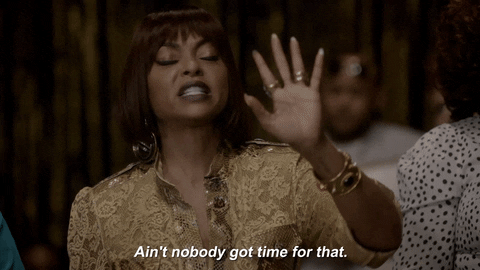 What a lot of people will complain about is the lack of nostalgia for the original Jumanji movie. Another thing some people will forget when watching a remake is that it's mainly to appeal to the new generations of moviegoers. I can't speak for many people of my generation (Millennial, 90s Babies) but I've learned to just let go of feelings I have about movie remakes because they no longer try to appeal to me as a consumer. As time moves forwards and generations go on many more remakes will be made and sadly the memories of the original movies from our era will start to fade because the appeal that made us love the movies will not appeal to younger generations, so eventually we either get over it and stop complaining about remakes that aren't like the originals or become bitter annoying old people who always complain about everything. It's not that serious.
So let's start with Jack Black and Kevin Hart being the best things about this movie. Look and listen to everything Kevin Hart (Fridge) does and say because its hilarious and Jack Black playing a teenage white girl trapped in a man's body is the best thing I've seen a while. Dwayne "The Rock" Johnson (Spencer) is, of course, the character named Mr. Smolder Bravestone and it's the funniest scenes when he's talking and out of nowhere he starts to make this smoldering face after finishing his sentences and Jack Black (Bethany) and Karen Gillan (Martha) reactions to it is the best thing about those scenes. Side note if the actor playing Spencer looks wildly familiar to you its Alex Wolff the same actor that played Light in the Netflix live action of Death Note.
I will say Jack Black (Bethany) is my favorite character in this movie, I may have mentioned it often because I really think that his character made the movie. at the beginning of the movie after the kids realize what's going on they find out their strengths and weaknesses of the characters they chose and Kevin Hart's character is the funniest when he finds out his weakness. This is one of my favorite scenes from the movie just for all of Kevin's weaknesses and his reaction to all of his weaknesses and the others strength is hilarious.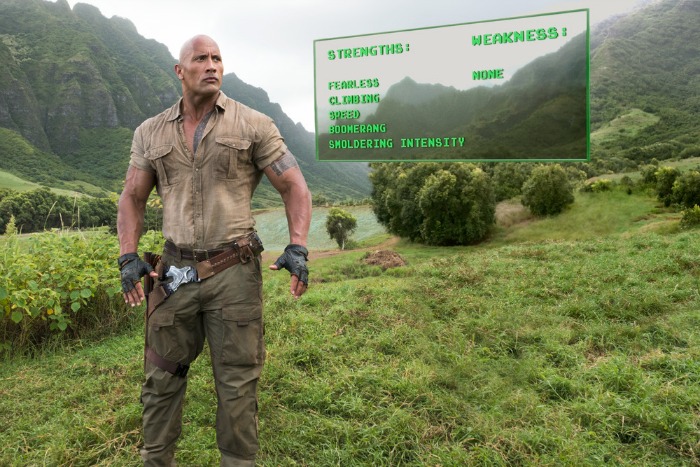 Overall I would say go watch the movie I would give it a 7/10, it was funny and cute but if they did all the characters like Jack Black and had the teens go into different bodies and try to adjust being the opposite sex while on this adventure it would have been funnier. I also advise to see this on one of those cheap ticket days that some theater do, a $5 matinée would be perfect because I don't think it's worth the whole $17 that movie tickets are but someone could think otherwise but it was a lot of comedy relief even though it was funny they definitely overdid it a little with Kevin Hart always being the funny one. I enjoyed the movie because I'm laughing at almost every scene but my jaw was hurting by the end from laughing the whole movie.
Jumanji: Welcome to the Jungle
hits theaters Today Wednesday 20, 2017