Hawkgirl
The glorious Hawkgirl is one of my favorite Superheroes from DC Comics and I continue to put her on this pedestal ever since Justice League animated series was on in the early 2000s. Hawkgirl's personality is probably one of the main reasons I really love her, She's such a strong character that she will never let anyone walk over her or disrespect her without meeting her electrified mase to the face.
In Justice League, Hawkgirl had a witty comeback for everything someone said to her and my favorite part of the series was this interaction with Flash. It never gets old and Flash's reaction is priceless, She has so many funny moments throughout the series that really brings the comedic relief in during some of the serious times. I really adore her sense of humor and perfect timing that each joke came in.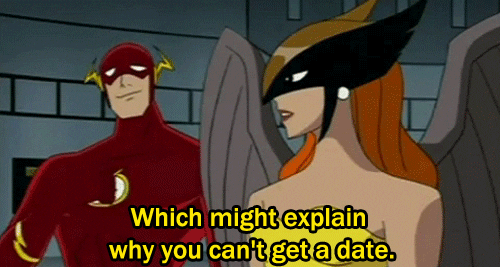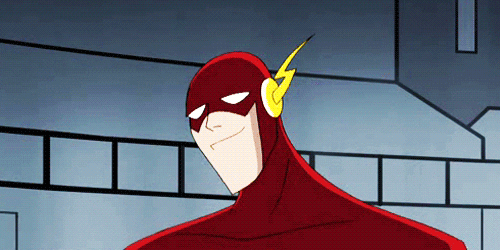 Hawkgirl is a character that can spark inspiration for people that feel like they don't fit into whatever society standard they feel left out of, minus the whole double crossing the league thing she's awesome in her own right. Her honesty really helped me focus on being honest with people I interact with on a daily basis that's how I developed my potty mouth, usually backfires on me but Hawkgirl did help me also develop a sarcastic humor after watching her for so many years which I personally like that I picked this up from watching DC Animations. DC has such well-written characters like Hawkgirl that even when the characters move over to a movie related to the show they keep their personalities and Hawkgirl's sassy comebacks are one I'm happy they kept throughout the years, It's one thing I look forward to when she comes on the screen.