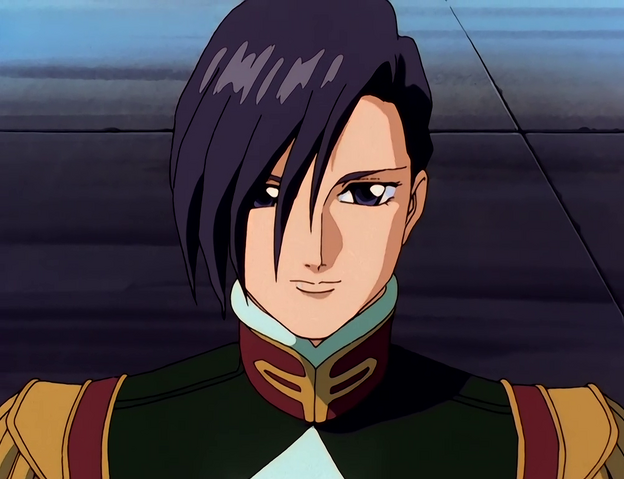 My first pick for this Women in Media Challenge is Lucrezia Noin of Mobile Suit Gundam Wing.  Noin was one of first  characters in animation I felt I could relate too.  She was young, intelligent and well-respected.  And even though she was a girl she could run with the boys and in more cases than not outdue them.  At the time this was somewhat rare, especially for a supporting cast member who we rarely see.
I also love the fact that even though she was military instructor and trained recruits for combat, she was against war!  Instead of instilling the die fighting mentally, she drilled the essential skills for survival in combat.    Interesting enough, she became an instructor right after graduating from the Lake Victoria Academy.
While so much of her character was untraditional, she still fell into the"follow my love on a whim" scenario but the most interesting thing about this was that her relationship with Zechs further enhanced her as a character. Furthermore, Zech seemed to hold her in equal regard which rarely happens in these types of situations.   I'd say Noin is pretty well rounded.
As per usual, let me know what you think in the comment section below.  Tune tomorrow for another notable lady in media