You've probably noticed this by now but I have a huge Marvel bias.  Drey more of a DC girl and Alice has more of anime bias.  So because of this, I tried really hard to balance out my choices but to be honest. I don't think I really did.
But today nomination goes out to America Chavez a.k.a Miss America. The first Latin American from the LGBT community to headline her own Comic.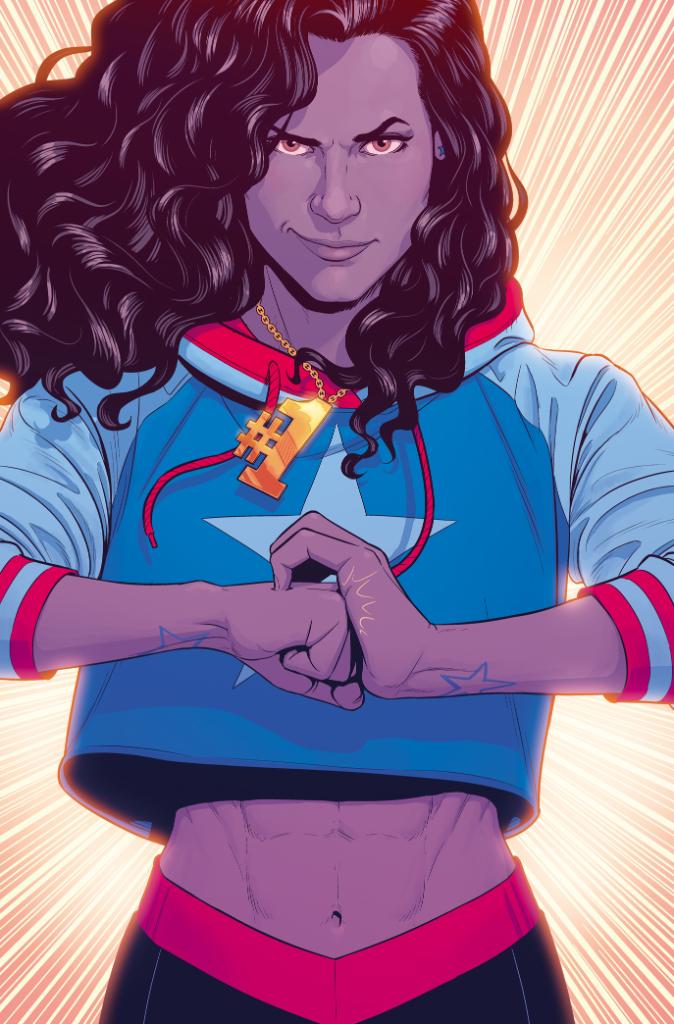 Making her first appearance in 2011.  Miss Chavez had pretty big shoes to fill.  Making appearances in Young Avengers and A-force this universe skipper managed to garner enough attention to inherit a solo launch. Running from March 2017 to February 2018.
Aside from her accolades and labels attached,  what qualifies America for this in nomination?  She's super strong, crazy fast and can also fly.  She can kick open holes in reality which is dope as hell.  She also from an alternate universe which kinda goes hand in hand. But most of all is because she holds tight to her morals even though this is sort of common amongst heroes but unlike the majority of her counterparts she is so young.
Rumor has it, that she is slated to be the next Captain America.  If that's not badass,  I don't know what is.  So for being true to yourself, MAC this is for you.
As per usual, join the conversation: Do you think Miss America Chavez is worthy of her nomination? Who are some Women in Media that you think should receive a nomination? Let us know what you think.