Konata Izumi
Konata is one of my favorite characters ever and I've mentioned her a few times in past posts. This young lady is my day 29 choice because she's goofy and lazy, I don't see many characters like her in movies or anime so it'd be a good start for many to take note that having someone many women can relate to since were all interested in different things.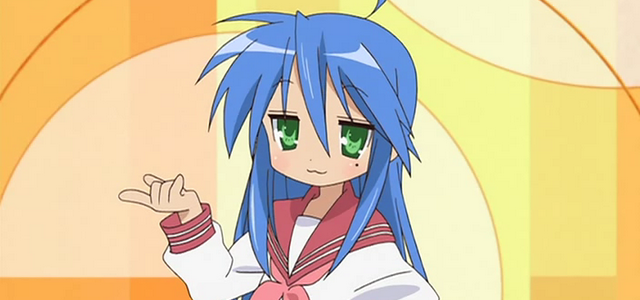 I really like Konata because her personality was really what made me watch Lucky Star, she's the gamer girl who ask all of the dumb questions and clown on her friends on a daily basis and it creates such a fun relationship between the girls in the show that regardless Konata becomes your favorite because you don't know what she will say next.
Konata shows that it's ok to be yourself you'll have friends that love you for who you are whether you're serious, goofy or mean. Just be yourself and things will work out the way they're suppose to.