The Marvel Universe date as far back as the 1939. And over the years, many of our favorite character stories have been expounded on.,reiterate and also revamped. With that being said., my next nomination goes to Riri Williams, a.k.a Iron Heart.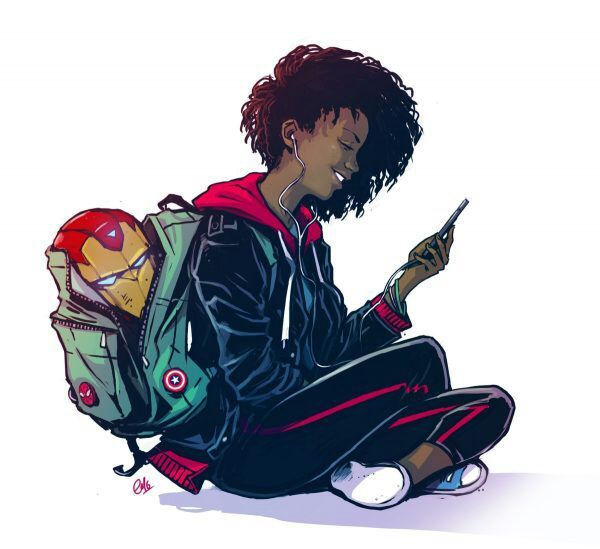 I've never really cared much for Iron Man,  other the that fact that his suit was pretty bad-ass.  I though the MCU (Marvel Cinematic Universe) take on him peeked my interest slightly…So when I first came across Iron Heart, I was uninterested. Well, up until I learned a bit more about her. I just had to dive in.
First off, she's a child prodigy.  She attended M.I.T (Massachusetts Institute of Technology) before dropping out.  While attending M.I.T,  she began working on a prototype of her own suit.  She was later taken under Stalks wing before he died.
For me, I think the most inspirational thing about Riri is that she can still be so resilient after a rough start in life.  This kid as seen alot of death and instead of letting to shape her negatively she continues to reach for the stars.  And instead of taking on a role of indulging herself she takes on the role as a protect.  So to iron heart, this is for you.
As per usual, join the conversation: What are your thoughts on Iron Heart? Who are some Women in Media that you think deserve a nomination? Let us know what you think.